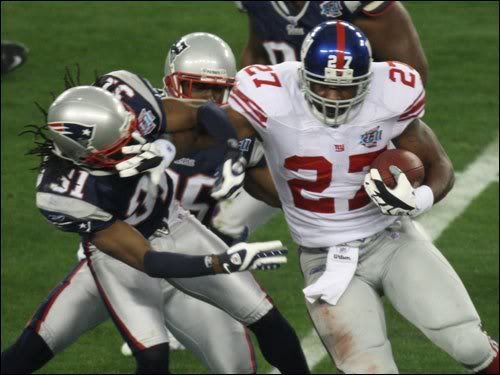 "I make the bets so you don't have to" "Nor should you"
Its time for my weekly installment of M@D Gamble, This weeks wager is Super Bowl Prop bets. The prop bet I am interested in is who will be Super Bowl MVP. I am going away from the Norm and of course I am gambling: I am betting on a running being an MVP this year. With so much attention being paid to the QBs and the passing game, I see both coaches trying to get up the pass with the running game, with a broken tackle or two one these 3 men above could break away for a long touchdown or two and perhaps effect the game enough to become its MVP.
BenJarus Green-Ellis 30/1
Those are my Bets. OF course I am rooting for the Giants.